Tell Your Story. Grow Your Audience. 
Mendonsa Media creates multi-media projects that inspire.
WHAT WE DO
We Create Compelling Content
Every day, brands are waking up to the fact that they have to be a content network. Feeding that beast delicious content is what we do.  We identify your core message and build out your story with authenticity and efficiency.  Efficiency means more iterations, more choices, more platforms and more yield for your content budget.  At Mendonsa Media, our goal is to connect with your audience, building loyalty and strengthening your business. 
We leverage our skills to solve your content needs.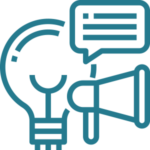 Effective video begins with a strategic brand message that is meaningful and relevant to your audience. We get in the trenches with you to develop and craft captivating messages that inspire trust.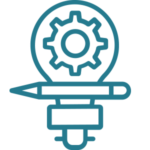 Our video production leverages the skill of people with decades of creative storytelling experience. Tools are brilliant, and we have them, but romancing the message builds the loyalty and emotion that drives action. We are hardwired for outstanding work with the softskills and just enough eccentricity to create something unique.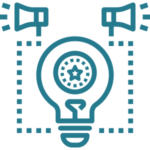 Next, we'll craft a content journey that takes viewers through your messaging with legs and yield so you get the most content for your budget to take advantage of every platform—it's 50 shades of your brand meeting both your loyal core audience and those you want to join you.  
About Our Work
Mendonsa Media produces content for all industries as well as  documentaries, curriculum and video for trade shows, websites and social platforms.  Our founder also conducts media training, crisis management and content building seminars for small business.  Taking your viewers on a journey to the heart of your business is what we do and we'd love to partner with you.

Ready to work together or have questions about our services? Hit us up!
Contact us anytime using the form below.
Here we are at 2020 and I'm ready for some clarity, how about you? Having 2020 vision on your life, your business, your goals and your plans brings everything into focus and allows you to start pruning the areas of your life that no longer serve you. Since 2017, I've...
read more